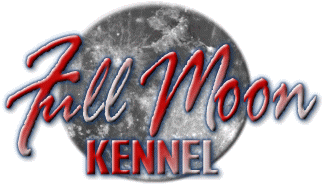 *Our Boys*
(Click on pics for pedigrees)



Full Moon Blast From the Past, OFA ca
DOB 12/31/03
Sire: CH Sierra's LIL' Abner
Dam: CH Sunbolt Rowdytown Electra, OFA Excellent, OFA Cardiac.
"Blaster"
---
Navigate Below
Homepage //Our Girls // About Us // Our Boys // Puppies // News
Email me for more info!
Site copyrighted 1999-2004. Full Moon Kennels.
NOTHING is to be copied or reproduced without written permission.