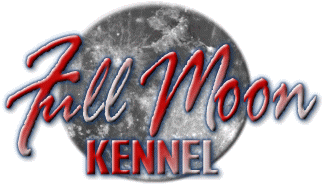 PEDIGREE FOR:
Full Moon Sonic Boom
"Chance"
Sire Estrella's Rojito Grande
CH Estrella's Black Bear
CH White Rock Jet Bomber, OFA
CH Estrella's Rojito De Fraja CDX
Skystaff Rowdy Brassy Blue
CH Wade's Stormy Harbor
Patton's Red Rock Nefertiti
Dam Full Moon's Red Bridget
Rowdytown Crazy Dragon
AKC Champion, UKC Grand Champion Rowdytown's HardRock Cafe, TT, SCT, FAST, OFA
Rowdytown Cajun Spice
Rowdytown Full Moon's Kailey
CH Rowdytown Reigning Rock, OFA
Soper's Suzy Rock
Back to Our Boys
Email me for more info!
---
Site copyrighted 1999. Last updated: 5-28-99. Full Moon Kennels.
NOTHING is to be copied or reproduced without written permission.